The Opportunity
–
HOVER TRIMMER INTERNATIONAL
BUSINESS OPPORTUNITY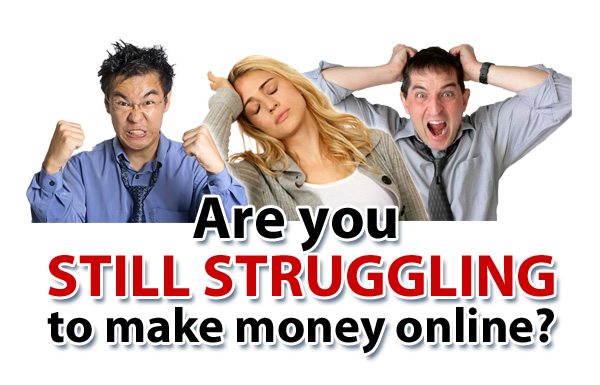 Would you like to earn an income for yourself whilst
helping to clean up the world you live in?
If your answer is yes, then now is the time to make a smart move
You often hear about amazing products that take the world by storm. New innovations that turn out to be an enormous success story and eventually become a leading household brand.
Why not create your own unique business success story by looking to new, innovative "HOT" products that you can take to the international marketplace from the comfort of your home, office or anywhere that you can gain access to the internet.
Read on to discover how you can attract financial stability for your future by joining the Hover Trimmer International affiliate program for FREE.
HISTORY OF THE WEED EATER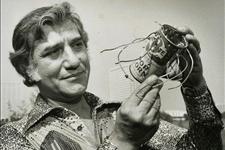 For hundreds of years farmers and landowners cut heavy grass growth and tough weeds with a paper thin blade called a scythe. It was an invaluable tool in it's time and is still valued by some landowners in rural parts of the world today.
In 1972, George Ballas from Houston Texas created the first string trimmer from a simple popcorn can and fishing line bolted onto an edger. He called it the "weed eater" as it chews up the weeds around trees and plants. Ridiculed by other major corporations, he decided to set up his own company which eventually skyrocketed to a $40 million annual business. By 1976, business was doing so good that Emerson Electric Company offered him an undisclosed amount that earned Ballas his enormous wealth.
In the years that followed and to this day the weed eater is known as the weed whacker, weed whipper, trimmer, strimmer, depending upon your location around the globe. Until now there hasn't been another product to challenge the string head market head on!
GLOBAL ENVIRONMENTAL ISSUES
Weed eaters have always been an in demand tool which consequently has caused a huge problem in terms of disposal. Millions of broken down trimmers continue to pile up across the planet. The broken nylon string adds to the contamination as all line trimmers experience line breakage during operation. As a product of the petroleum chemical industry, nylon string is considered a toxic waste product and we must take steps to reduce the global consumption by coming up with new, safer, cleaner trimming solutions.

The second environmental issue with petrol powered garden trimmers is the C02 emissions they release during operation. These toxic emissions contain chemicals that do great harm to both the operator and the planet when used for long periods of time.
The third issue is just as important as the previous two, weed eaters have caused many accidents worldwide to operators and the public. They are known to dispel debris into the air causing harm to people, vehicles and windows. In the Caribbean islands alone, it is reported that line trimmers have caused a lot of car accidents when drivers are pelted with flying debris and stones by operators maintaining roadside grass verges.
THE SHIFT TOWARDS A CLEANER ENVIRONMENT
Since the weed eater invention came to the marketplace 40 years ago it hasn't evolved in terms of safety, innovation and productivity. For the first time ever, Hover Trimmer International is pleased to announce the launch of it's new Hover Trimmer Kits to the international marketplace. This new innovative product is the result of four years of research and development which is how we are able to guarantee that this is the trimming solution that the commercial and residential markets have long awaited.
The Hover Trimmer Kit will transform a traditional weed eater into a turbo powered machine, pulverizing grass, weeds and bracken into fine particles. A safety protection dome houses a high speed aerodynamic steel blade which creates a cushion of air, creating a hover effect, enabling it to cut through work effortlessly. This futuristic design makes the machine virtually weightless which helps reduce strain to the operator. The protective safety dome gives protection to the operator, the public, vehicles, windows, trees and plants from harm. Simply remove the string head from the trimmer and bolt on the Hover Trimmer Kit and the work will be completed in half the time using half the petrol, therefore saving precious time, effort and money plus helping to reduce C02 emissions.
Hover Trimmer International presents to you the first step towards reducing the harm caused by weed eaters around the world. It is loved by gardeners & commercial landscapers for a number of reasons:
Offers protection from flying debris to the operator & the public
Helps reduce C02 emissions by reducing petrol consumption by 50%
Faster speed means less time spent working
Handles jobs that line trimmers are incapable of
Reduces petrol costs and eliminates ongoing replacement string costs
Reduces strain to the operator
Saves trees and shrubs from string damage
The Hover Trimmer solution is a safe, quick and economical way to maintain all kinds of rough ground. Users all over the world are converting their old line trimmers into safer, faster trimming solutions. Councils, public parks, ground maintenance companies and more are now replacing their trimmer line, cord or sting heads with the new revolutionary Hover Trimmer Kit.


NEW BUSINESS PARADIGM
Hover Trimmer International is proud to announce the launch of a very exciting gold rush opportunity … business and open up to the changes that are available to you.
Introducing the Hover Trimmer Affiliate Partnership Program
Partaking in this $14.9 billion dollar gardening power tool industry can be a reality for those that are serious about creating a successful business. The industry is predicted to rise to $18.9 billion by 2015 so there is plenty of potential for business, especially for those armed with the latest technologies.
Aside from the potential income, you can also contribute in creating a more healthier environment for your family and future generations. You can become an environment warrior, helping to reduce carbon emissions globally and eliminate thousands of miles of toxic string that threatens to contaminate the world you and your family live in.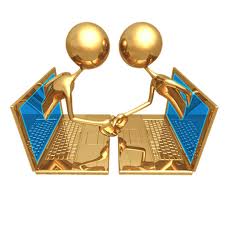 The Hover Trimmer International Affiliate Program offers a risk free business opportunity to dedicated, passionate and driven individuals, all you need is time and focus to jump start your business and open up to the changes that are waiting for you.
When you choose to join our FREE sign up program, you can start immediately by posting the keyword ads online, you will earn a healthy 15% commission on every sale you make. You can earn an additional 8% from this 2 tier business opportunity once you have qualified for this level. Hover Trimmer International takes care of shipping, customer service and aftersales on your behalf so you can concentrate on building your business. To learn more, click on our "How It Works" page.
As a Hover Trimmer affiliate, there are many different areas for business that you could focus on. As well as the limitless business opportunities within the residential market there are also vast opportunities within the commercial sector. We have test marketed this product for 4 years and the results have shown that the Hover Trimmer solution is of great benefit in public parks, golf courses, hospital grounds, schools, service stations, church grounds, cemeteries, grass verge maintenance, farms, zoos and safari parks, theme parks, lake lands, forestry and woodland areas. This means there are potential clients everywhere, the opportunities are endless for this safer trimming solution.
Whether you choose to focus your business on a residential or commercial market, you will quickly see the market potential you have before you with your new Hover Trimmer Business. The demand for this safe and innovative gardening tool is about to explode worldwide, it will be a gold rush business experience for those smart enough to get involved.
With complete focus, time and effort you can take part in a business that can provide you with a limitless income while enjoying the safety and comfort of working from home. Success can even expand to equally dedicated family and friends who can be a member of your winning team!
Sign up Now for FREE and be part of a new business paradigm, the world is literally your oyster!
Discover the success that lies within you and reap endless rewards for your effort.
Click here to learn How It Works